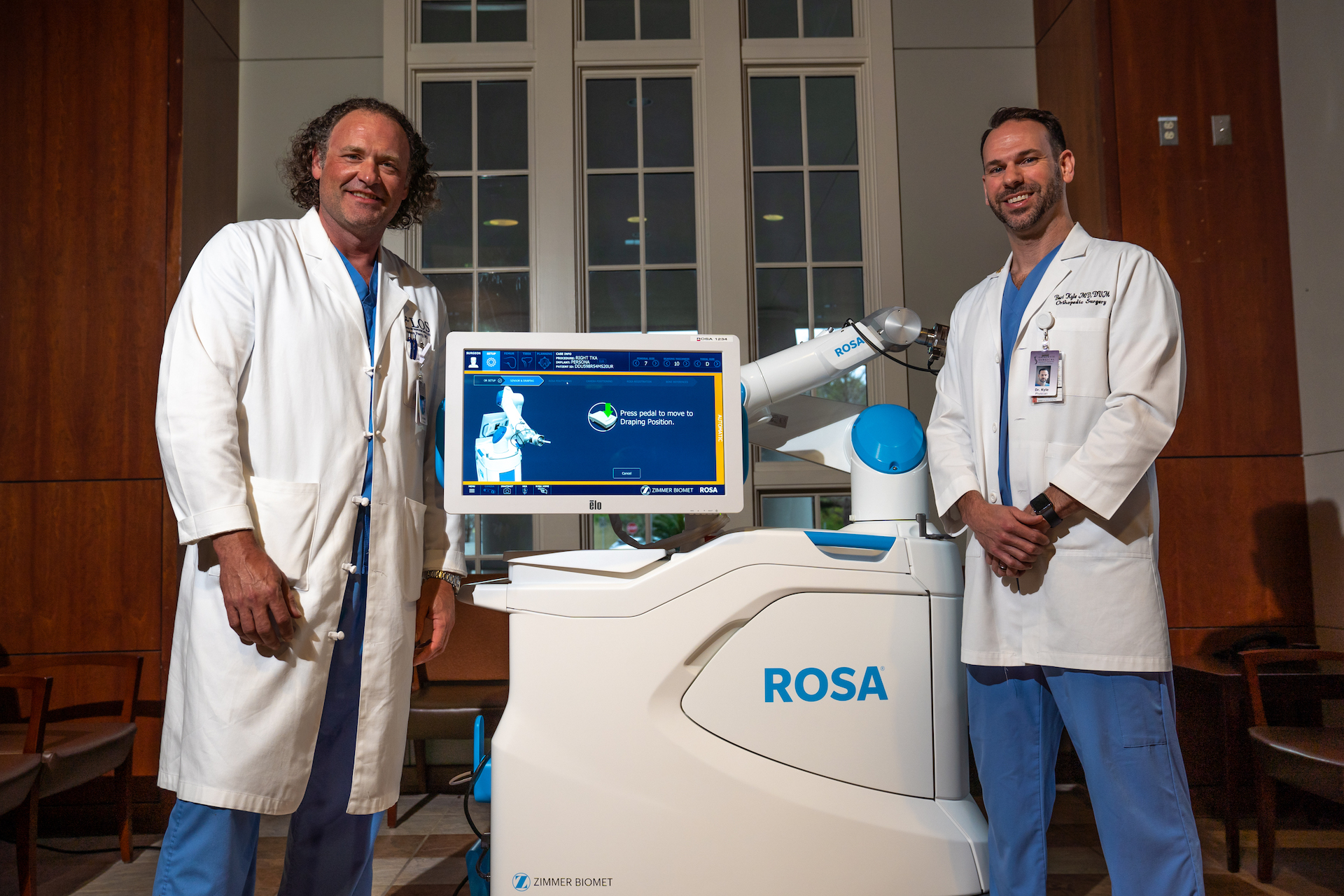 LAFAYETTE, LA – March 3, 2020 – Lafayette Surgical Specialty Hospital ("LSSH") today announced the commencement of a robotics-assisted joint replacement program using the Zimmer Biomet ROSA® Knee System.  
Dr. Adam Perry of Louisiana Orthopaedic Specialists ("LOS") successfully completed the first surgery utilizing this advanced surgical technology.  Orthopedic surgeons Dr. James Kyle, also of LOS, and Dr. Malcolm Stubbs of Lafayette Bone and Joint Clinic are also trained and certified with ROSA® and are currently offering this surgical option to their patients. Lafayette Surgical Specialty Hospital is the first hospital in Acadiana and second in the State to offer this technology. 
Lafayette Surgical Speciality Hospital and the first surgeons trained to operate using ROSA will hold a press conference to discuss the new technology and its benefits to patients in Acadiana on Wednesday, March 4 at 3:00PM at the Hospital, located at 1101 Kaliste Saloom Rd.
WHAT: PRESS CONFERENCE TO INTRODUCE ROSA KNEE ROBOT TO ACADIANA
WHEN: MARCH 4, 2020 at 3:00PM
WHERE: LAFAYETTE SURGICAL SPECIALITY HOSPITAL, 1101 KALISTE SALOOM ROAD
About Lafayette Surgical Specialty Hospital
Lafayette Surgical Specialty Hospital is a 20-bed physician-owned hospital built in 2004 with eight (8) operating rooms and three (3) procedure rooms that accommodate over 8,500 total cases annually.
Contact Louisiana Orthopaedic Specialists at 337-235-8007 to determine if you are a candidate for minimally invasive robotic total knee replacement surgery.