ROSA™ Total Knee Replacement Procedure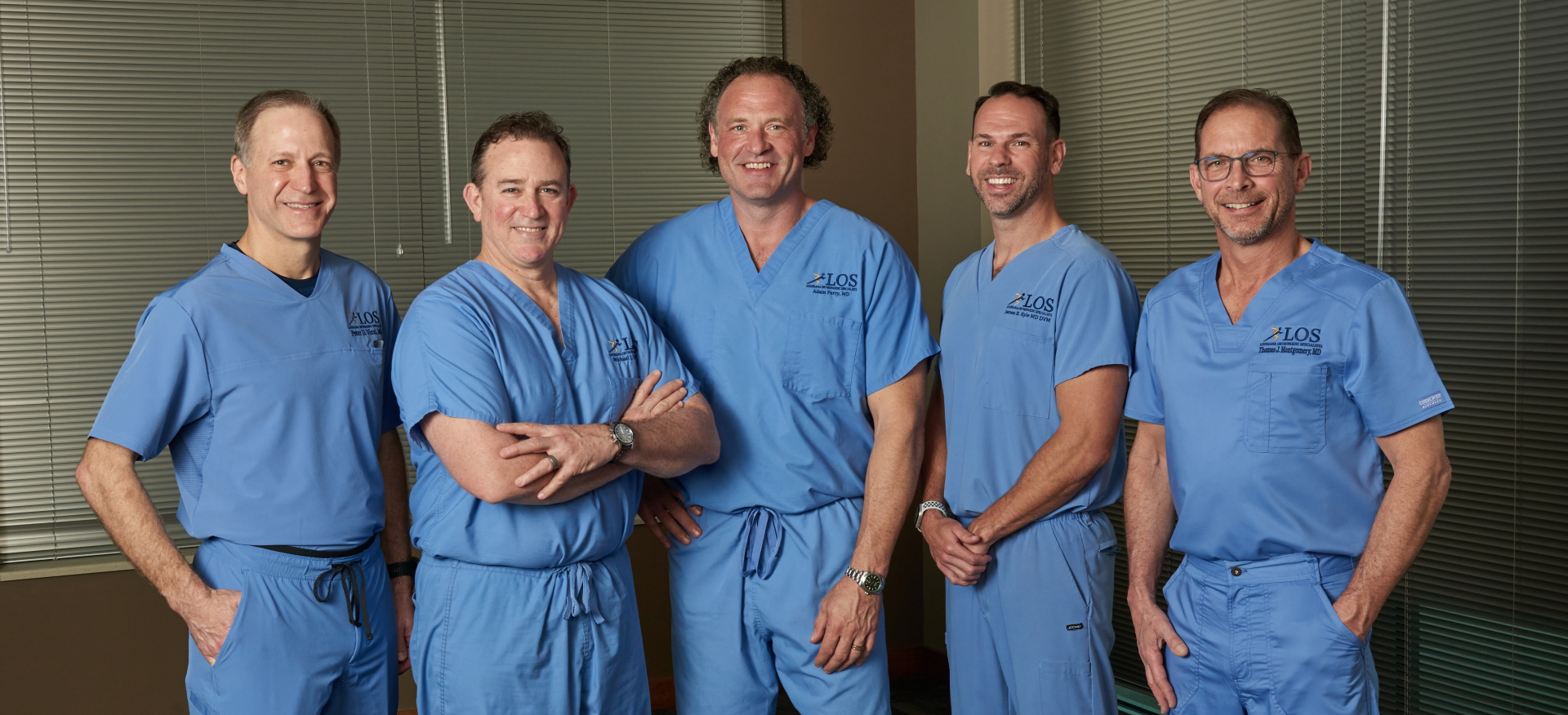 Contact Us to See If You Are a Candidate for ROSA Total Knee Replacement
Benefits of ROSA Robotic Total Knee Replacement Surgery
ROSA robotic knee surgery is a technique that permits the surgeons at Louisiana Orthopaedic Specialists to customize the procedure to the patient's anatomy. We have seen this procedure improve both the patient's recovery and knee replacement function. It is important to understand that the decision to receive these procedures is individualized to the patient and the patient's symptoms. It is important to discuss with our surgeons whether robotic total knee surgery is right for you.
Contact Louisiana Orthopaedic Specialists today to determine if you are a candidate for robotic total knee replacement surgery.
Rosa-Available in Lafayette with Adam Perry, MD, Michael Duval, MD, James B. Kyle, MD, DVM, Thomas Montgomery, MD, and Peter Vizzi, MD
ROSA uses flexible imaging modalities, including x-ray based imaging and imageless options, allowing surgeons and patients reduced imaging costs and convenience in preparing for surgeries. Preoperative planning with 2D x-ray to 3D bone modeling X-Atlas™ technology limits instrumentation in the operating room and facilitates custom plans based on a patient's unique anatomy.

The ROSA robot optimizes the accuracy of a knee replacement procedure by customizing it to the patient's individual anatomy. We have seen this advanced technology improve both the recovery for our patients and the function of the knee replacement.

Please review this brochure for more information on the Rosa Knee System (Click Here).