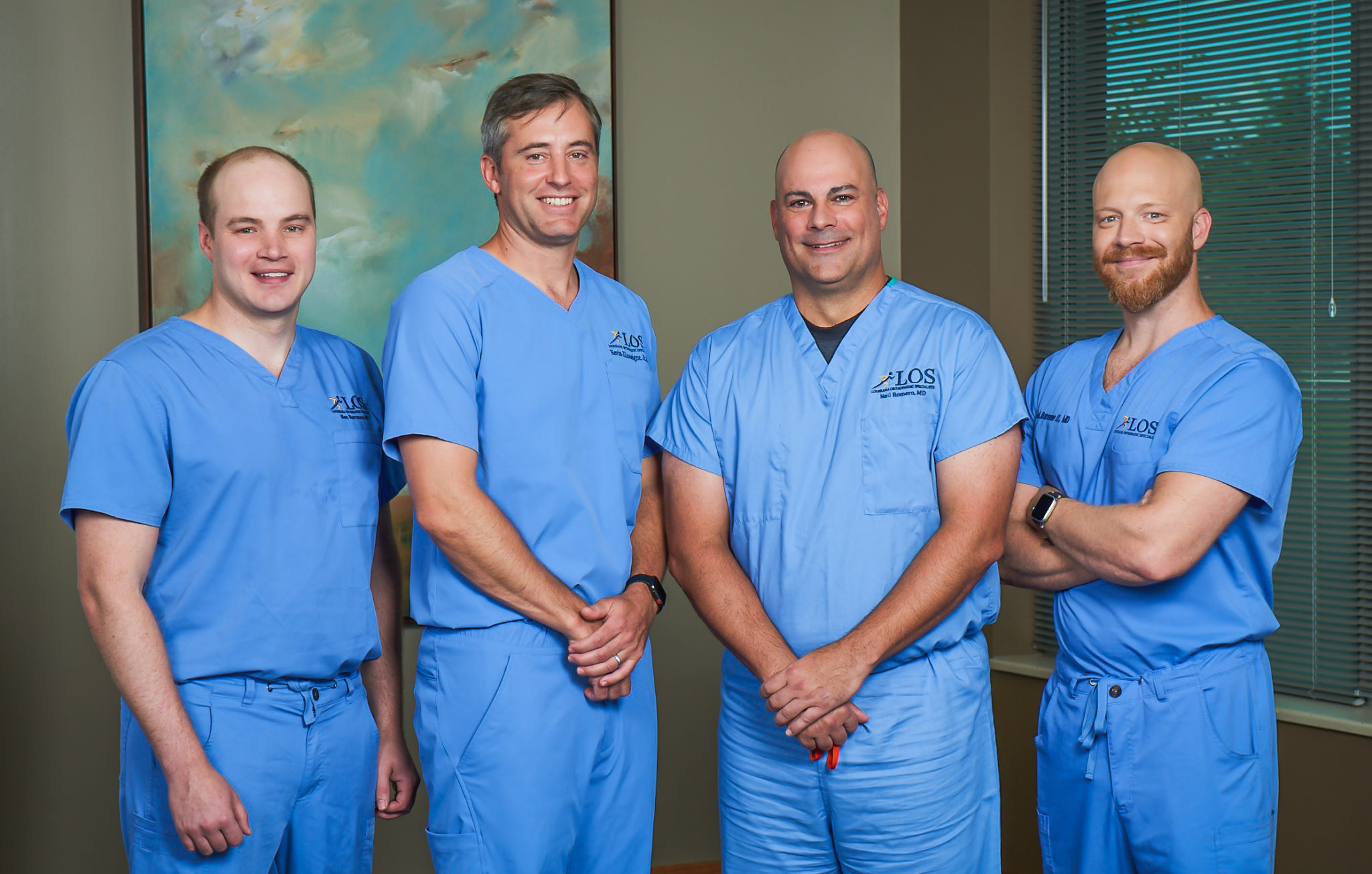 Pictured L to R:  Benjamin J. Baronne, MD, Kevin J. Lasseigne Jr., MD,  Neil C. Romero, MD, Lon M. Baronne II, MD,
Spine Procedures
We've Got Your Back
Specialized Spinal Care at Louisiana Orthopaedic Specialists
Louisiana Orthopaedic Specialists is Acadiana's premier group of fellowship-trained surgeons, physicians, physiatrists and therapists providing comprehensive orthopedic and spinal care in Lafayette, and New Iberia
Nearly 80 percent of the population experiences some kind of pain in the low back and neck. Because chronic and acute neck and back pain can indicate a bigger problem, making an appointment with a specialist is important.
The Louisiana Orthopaedic Specialists Spine Team can correctly diagnose, evaluate and treat patients dealing with back and neck injuries, sciatica, and herniated discs, employing state-of-the-art technology for the best care and long-term results.
In the event surgery is required, our fellowship-trained, board-certified orthopedic spine surgeons, Neil C. Romero, MD and Lon M. Barrone, II, MD, specialize in minimally invasive spine surgery, arthroplasty including artificial disc replacement, and cervical and lumbar spine surgery.
Dr. Romero and Dr. Barrone are involved in every patient case, even if they do not require surgery. In fact, 90 percent of our patients get better without ever needing surgery!
The Louisiana Orthopaedic Specialists team of physical therapists and nurse practitioners work closely with our specialized physicians, interventional spine surgeons and physiatrists to provide patients with a treatment plan and ongoing care.
Additional information is available in the following videos: